WE'RE HERE TO HELP
Whether you need to connect, call or conveniently find your way around the mall - we're here to help.
STAY CONNECTED
Free Wifi
So you need to hop onto the socials, browse a store before visiting it or send an email? Get your free Wi-Fi sorted at one of our convenient free Wi-Fi hotspots located throughout the mall.
No loadshedding
Load shedding is so last season. That's why the mall is always fully operational with back-up power during load shedding times, thanks in part to over 15 000 solar panels on our roof.
SECURITY INFORMATION
Mall of Africa has direct access to 24 hour security with a tactical team of guards and vehicles on standby. We also form part of the bigger Waterfall precent where Waterfall City employs 24 CCTV cameras and is also supported by comprehesive security personnel and vehicles.
Fidelity Security
Location: Entrance 16, Parkade C, Floor 4
+27 (0) 10 596 1470
securitymoa@fidelitysecurity.co.za
WHATEVER YOU NEED,
WHENEVER YOU NEED IT.
WATERFALL CITY PARK
Waterfall City Park is situated in the heart of Waterfall City adjacent to the Mall of Africa.
Waterfall City Park is a versatile venue suitable for a myriad of occasions. Whether you're planning fitness events, car launches, vibrant markets, rugby world cup celebrations, or even a drive-in outdoor cinema experience, our tranquil oasis in the heart of the city is the perfect backdrop. Lease this versatile space for your event, and let it transform into the ideal setting for your unique occasion.

Enquire at Tel : 010 596 1470
Email: nicola@mallofafrica.co.za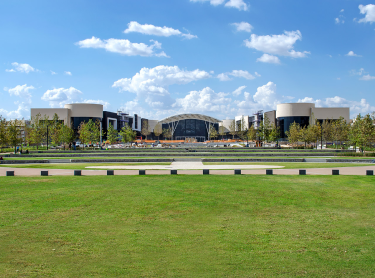 Book your Exhibition Space. Discover your passion.
Indulge in the epitome of luxury cinema at Ster-Kinekor Cine Prestige. Treat yourself to the VIP Lounge, where you can conveniently purchase both tickets and catering. If you're craving a quick bite, explore the diverse selection of 13 fast-food options. And for an unparalleled cinematic experience, don't miss out on the IMAX theatre adventure – it's entertainment at its finest!
BABY CHANGING FACILITIES
We have nine newly upgraded baby changing rooms and feeding facilities available to moms and dads. All are pram friendly for easy accessibility and feature restrooms specifically designed for kids and parents. You can find them conveniently situated at each bathroom on all levels.
PRAYER FACILITIES
We have an inviting prayer room for the convenience of our Muslim guests visiting the mall. You can find it at Entrance 15, Level 4.
Guest relations desk
Need to find a store or a restaurant? Looking to purchase mall vouchers or need a wheelchair? We have a Guest Relations Desk situated on the Upper Level next to the iStore. Our friendly and super knowledgeable staff are ready to help.